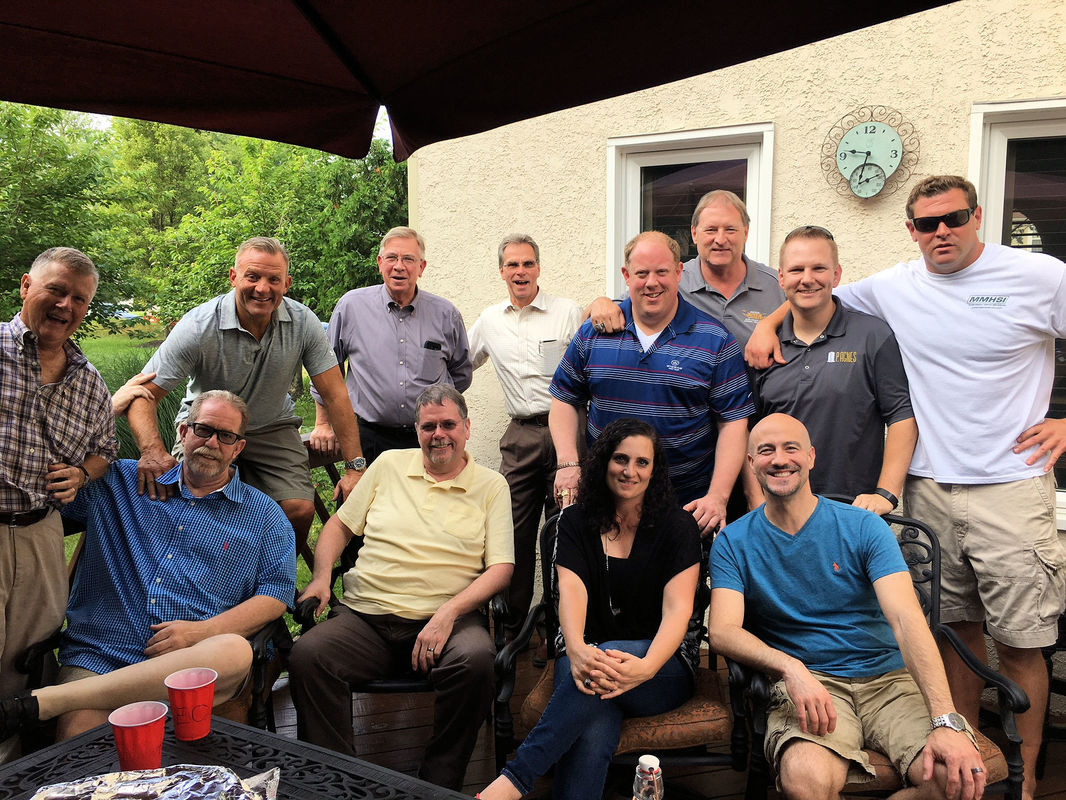 This is our board and associates for the Healthcare Engineers of Southern New Jersey. Can you now see why we are the Platinum Award winners? Thank you all for all your hard work and dedication.
Standing l - R: Tom Lewis, Paul Rumbos, ( Our Host) Bob Kirshner, John Slimm, Jeff Henne, Scott McKay, Craig Hall, Brian Andrayo.
Seated L - R: Jim Walsh, Ellis Otto, Kristin Worrel, Drew Maristch.